Pools
We offer two heated pools.  Our Upper Pool features underwater speakers and a hot tub.  During the summer, our Glow in the Dark Pool Party takes place at our Upper Pool.  Our Lower Pool is a tad smaller and also has a hot tub.  The Lower Pool is closest to the playground and motel.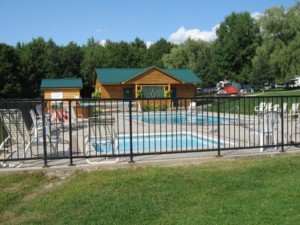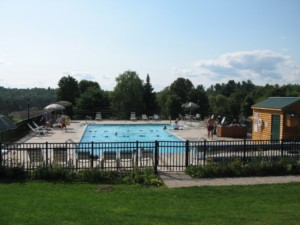 Airstream Food Truck
Our Airstream Food Truck has everything that you need for a great breakfast or speedy dinner.  Some of our delicious selections include breakfast sandwiches, pancakes, waffles, fresh fruit cups, fresh salads, hot dogs, hamburgers, French fries, and homemade ice cream!  Located near the picnic pavilion, be sure to stop by!